Ludlow Self Catering Holiday Cottages (Shropshire, UK.)


Covid - 19: If your booking is unable to go ahead because of Government restrictions in either your area or ours, on movement or travel, you will receive a full refund.

Book your 2022 holiday In Paul Pry now. Check calendar for availability.




Home Page Horseshoe
Paul Pry Tariff
News Tourist
Contact Comments


Welcome to our self catering accommodation in Ludlow one of the most famous, medieval, market towns in England and one of the best places to stay in Shropshire.

We have two self catering properties. Horseshoe Cottage sleeps up to 4 and Paul Pry up to 5. Our accommodation is open for holidays all year round; short, midweek and weekend breaks can also be rented throughout most of the year.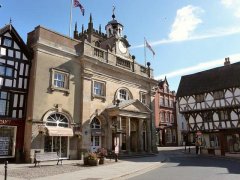 All our holiday rentals have their own free private parking making staying in our properties so convenient as you do not have to worry about where to park as parking in Ludlow can be difficult. These vacation rentals make ideal holiday homes to stay in to explore Ludlow and the beautiful Shropshire and Welsh countryside that surrounds the Ludlow area, one of the most beautiful places in Great Britain.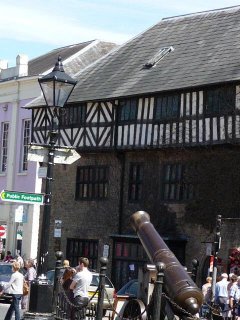 For those who enjoy cycling, fishing, bird watching, geology, fossils and fossil hunting the area is ideal. It is also very popular with walkers. Looking towards Mill Street weir, Ludlow.
Horseshoe Cottage is for sale, £299.000. Click Horseshoe Cottage video for a tour of this 2 bedroomed property close to the town centre.







Both our cottages, Horseshoe Cottage and Paul Pry, have been fully modernised whilst retaining their original charm and features. Recently, we have made a number of improvements to the accommodation at Horseshoe Cottage including a new summer house.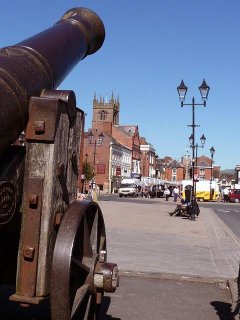 The cottages are close to the town centre but are in quiet locations. For where to stay in Ludlow, they are the ideal places for a relaxing self catering holiday with the added bonus of the cottages having a private garden you can enjoy the sunny days in, as well as that all important parking. All the town's attractions are in a very short walking distance from these holiday lets making them your ideal accommodation for the Ludlow Spring Food Festival in May, Ludlow Festival in June/July, Ludlow Food and Drink Festival in September and The Ludlow Medieval Fair in November . .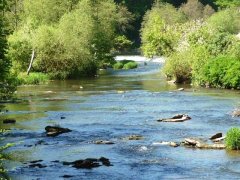 Guests renting our cottages have described them as, "...a lovely place to come home each evening, ... a well equipped, comfortable cottage in a perfect location for exploring Ludlow ", "... one of the best holiday homes we have stayed in", ...."Paul Pry has to be one of the best places to stay in Ludlow......"


Both our self catering accommodation now have free Wi-Fi

For late availability click on the availability button on each property page.

No Pets No Pets No Smoking
We now accept payment by cheque, by card using Pay Pal or bank transfer



Home Page Horseshoe
Paul Pry Tariff
News Tourist
Contact Comments





Mr T.R. Gill, Waterside, Nr. Ludford Bridge, Temeside, Ludlow, Shropshire, SY8 1PD Tel: 01584877667